Competitive Analysis
Gather and analyze features of similar products to find their strengths and weaknesses. This first step can establish a baseline feature set. Opportunities to improve upon existing applications and unique features can be found.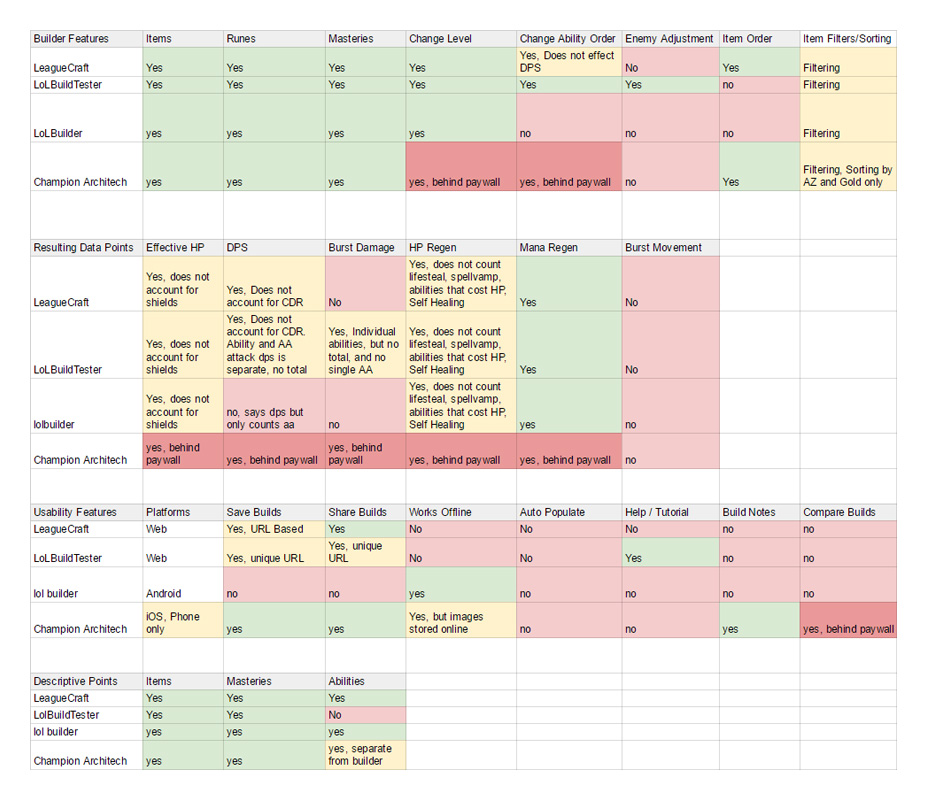 Mental Model
Find user behaviors, motivations, and pain points. Correlate product features to these user needs. Organize needs into logical sets, typically with overlapping features. This can help identify over-engineered features and opportunities to better address user needs.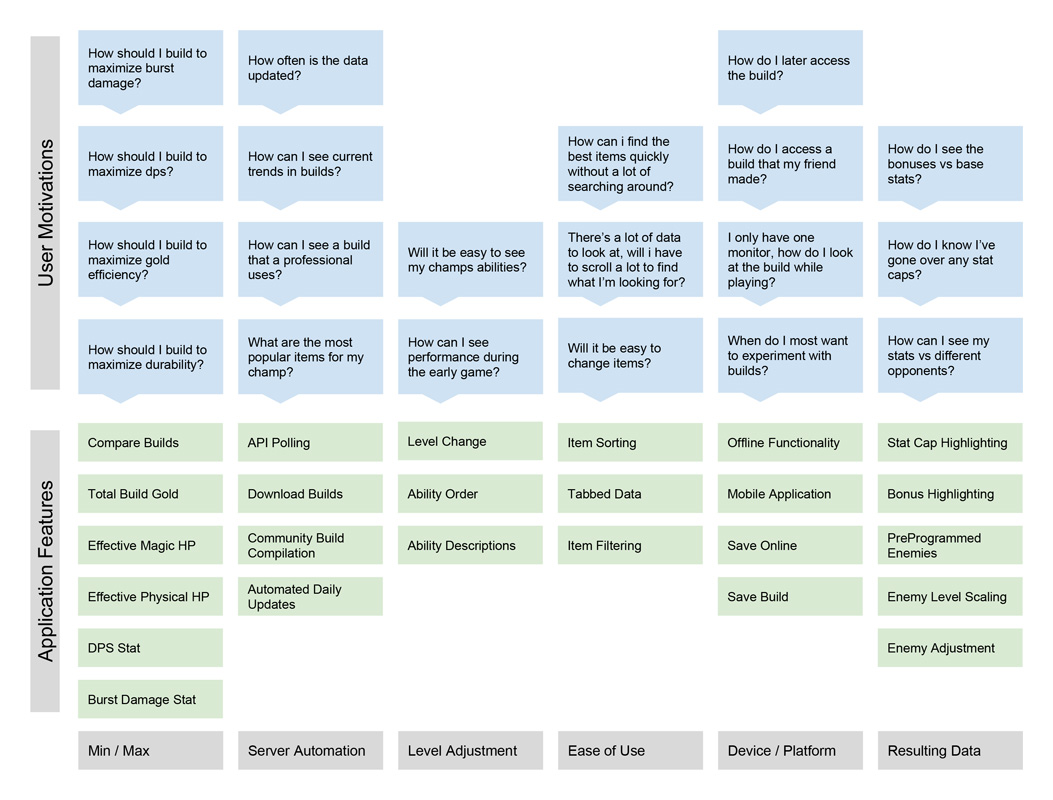 Task Analysis
Based on the feature set, create use case scenarios. For each user step, analyze typical user thought processes. Be sure to create scenarios that drive users toward business owner goals. List desired user reactions to the product at each step. These reactions can drive clarity for feature design.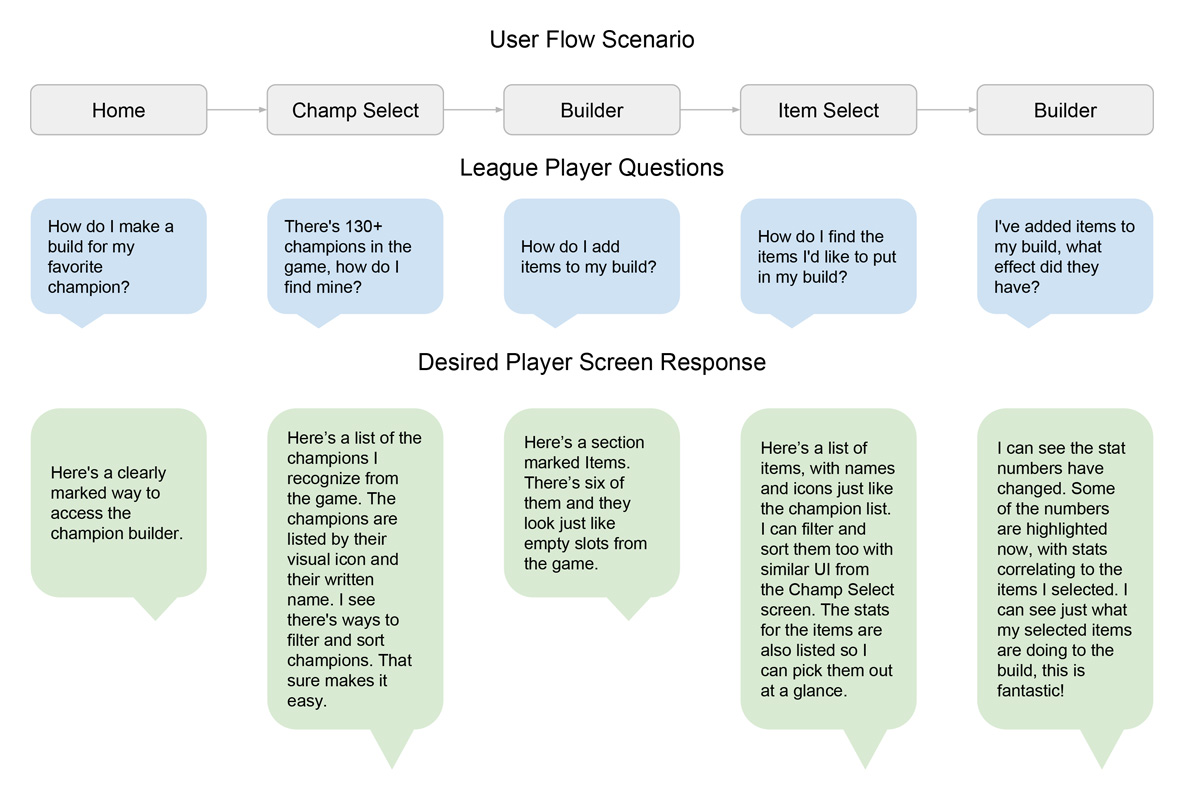 Red Route Analysis
Analyze steps to reach common and uncommon user goals by organizing them by projected user base & user frequency. High priority features can be designed to draw user focus, while seldom used features can be minimized to promote a clean interface.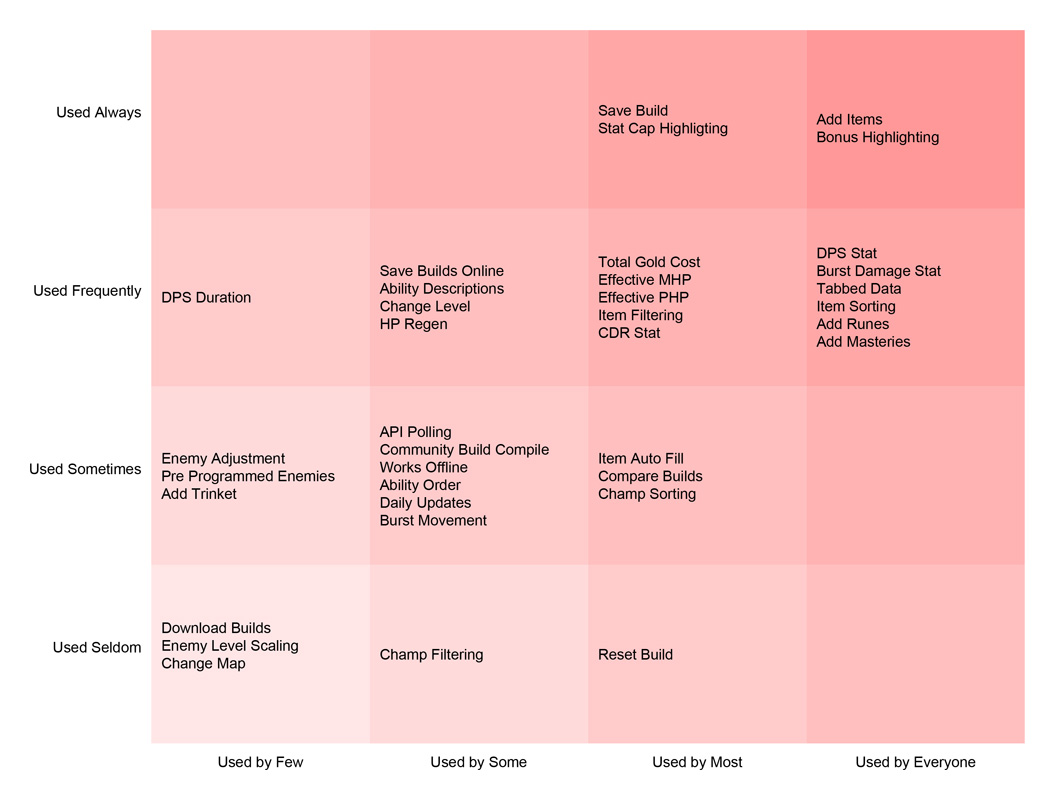 Flow Chart
Plan routes between screens, modals and other interactions. Minimize these connections to streamline user task processes. Use the chart to gather screen requirements; buttons, images, modals, alerts, headings and other UI devices.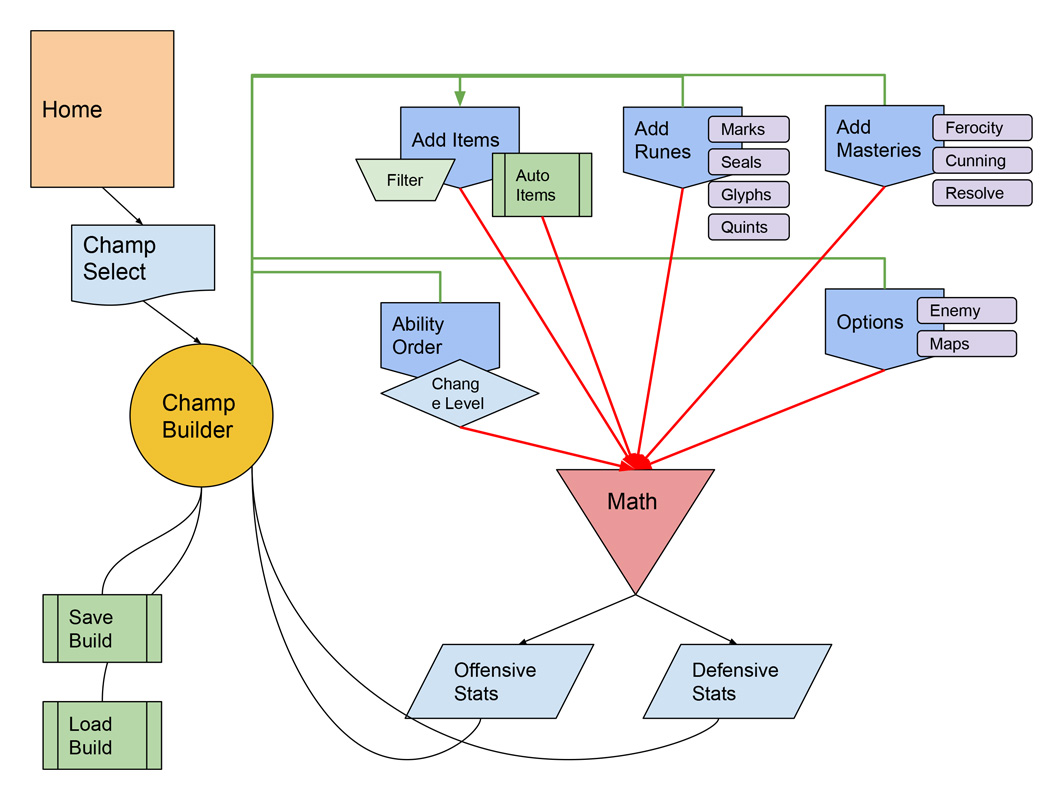 Wireframes
From the gathered screen requirements create flat screen and modal samples. Make connections between the screens to further analyze task flow.
Rapid Prototyping
Print wireframe screens on plain paper at device dimensions; the scale of the screens are important! Share with the group and walk through user tasks. Refer to the Red Route Analysis to prioritize tasks to be analyzed. Gather user reactions to identify usability issues. Translate great usability feedback into aspects of less outstanding features.
Technical Requirements
Analyze technical aspects of end user devices. Gather together resolutions and pixel densities. Screen requirements must be met on the smallest screens, while image fidelity must be crisp on the largest devices. My user research has found that for touch screen devices, a minimum of 5mm button size is acceptable. Devices also have technical requirements, such as a 2MP texture limit on older Apple devices.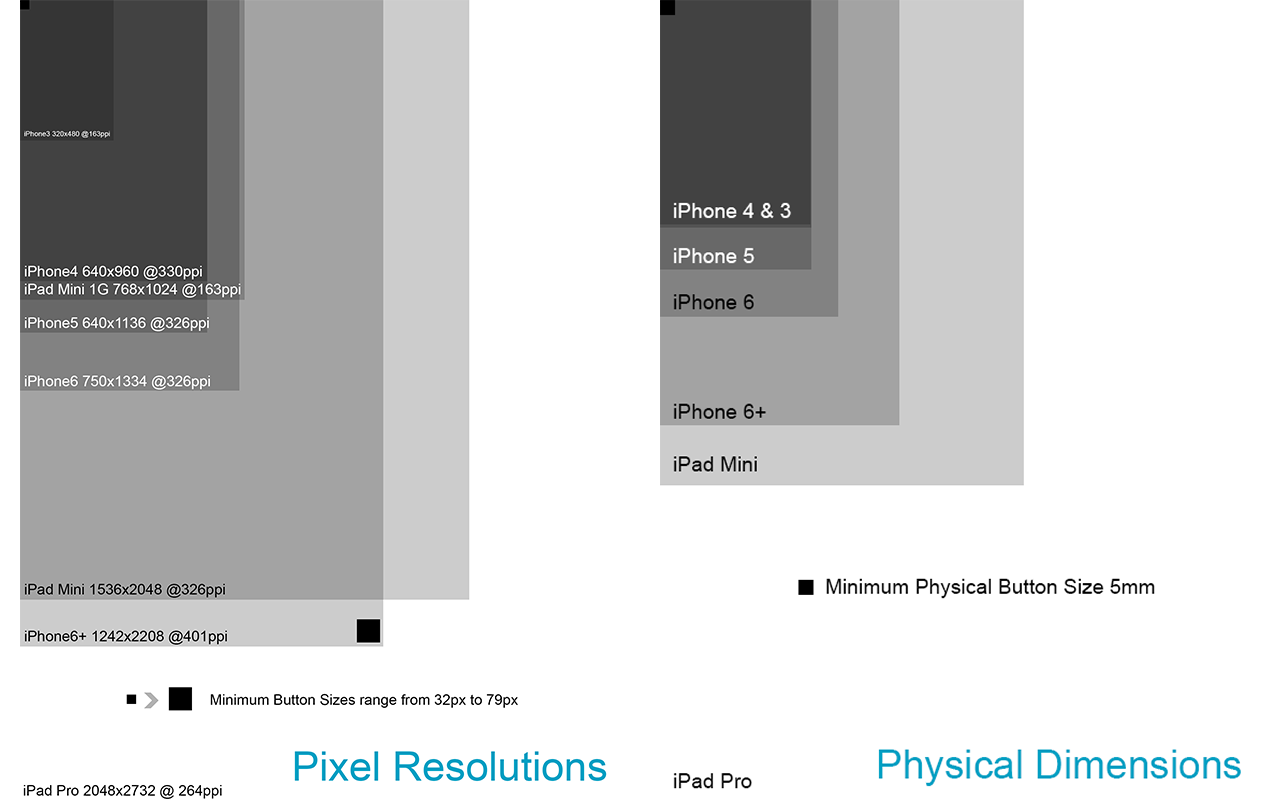 Greybox Mockups
Create flat UI designs based on technical requirements. Organize screen requirements into similar tasks and unite them in screen regions, using exact measurements defined by technical requirements. Use the Red Route analysis to emphasize high priority tasks with larger dimensions and prominent screen position.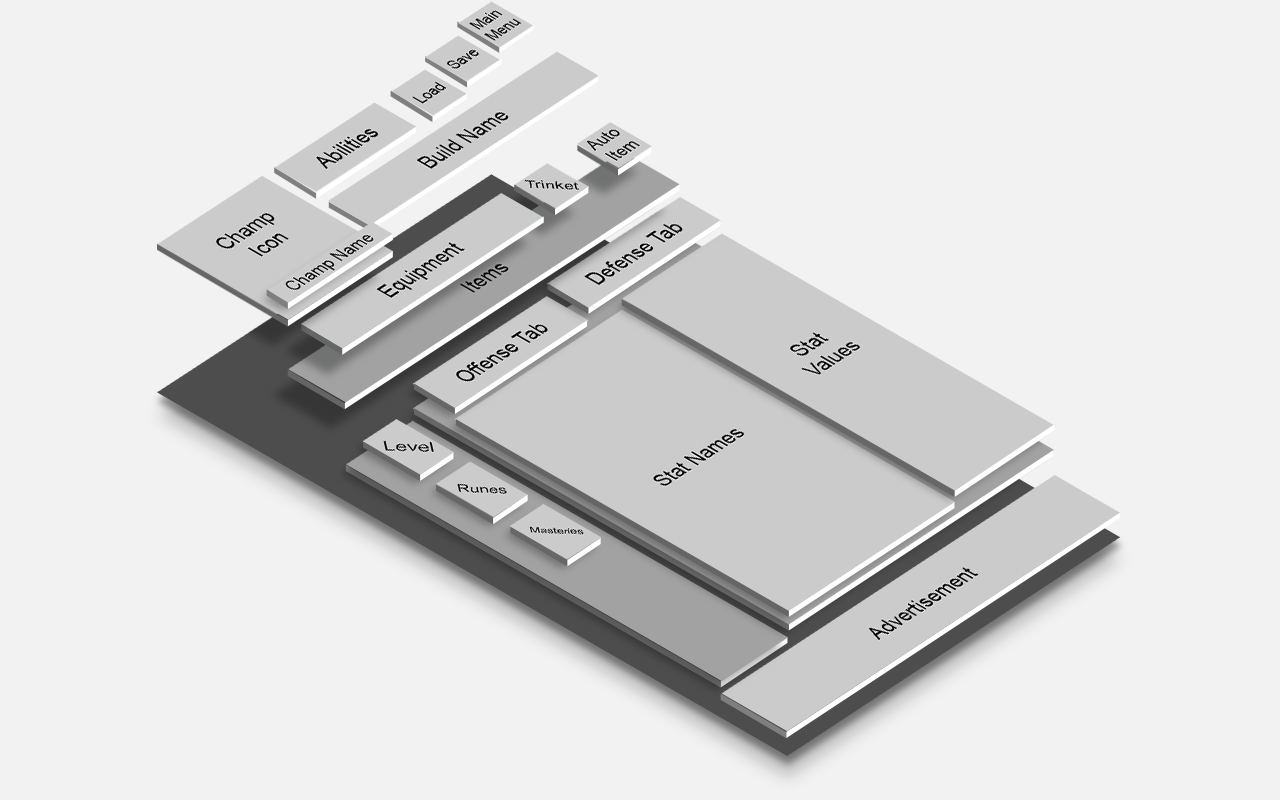 High Fidelity Mockups
Apply high quality UI designs to flat prototypes. Analyze visual congruity and user emotional response. Compare these responses to the desired responses from the Task Analysis step.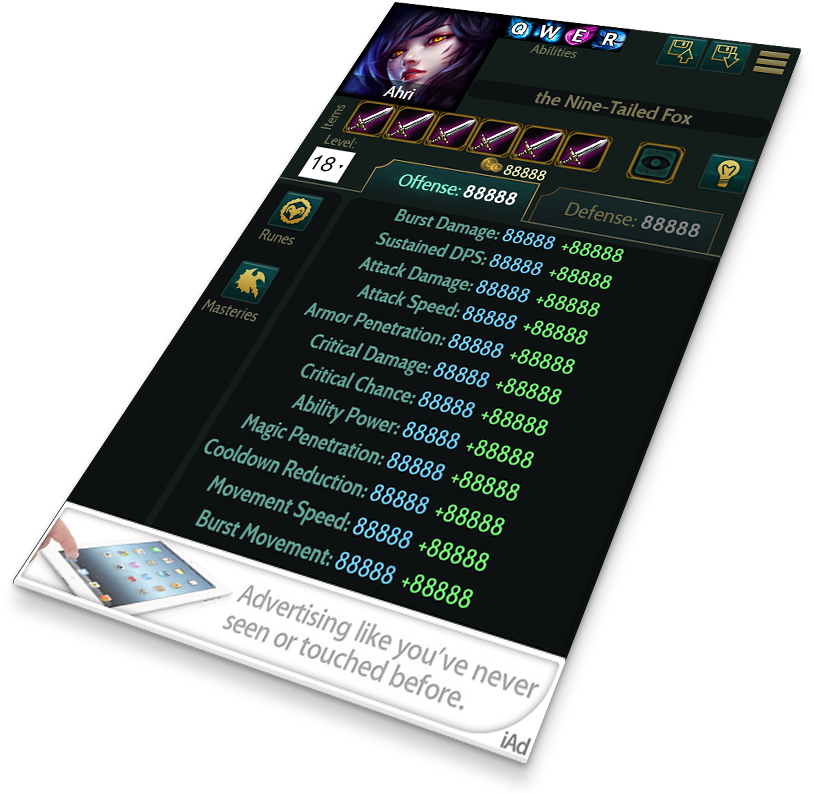 Usability Test
Conduct a usability test with people outside of the development team. Assemble people of the target demographic, varying levels of subject expertise, and pointedly outside the target demo. Create a short questionnaire to gather user feedback. It's important to schedule additional development time after this step.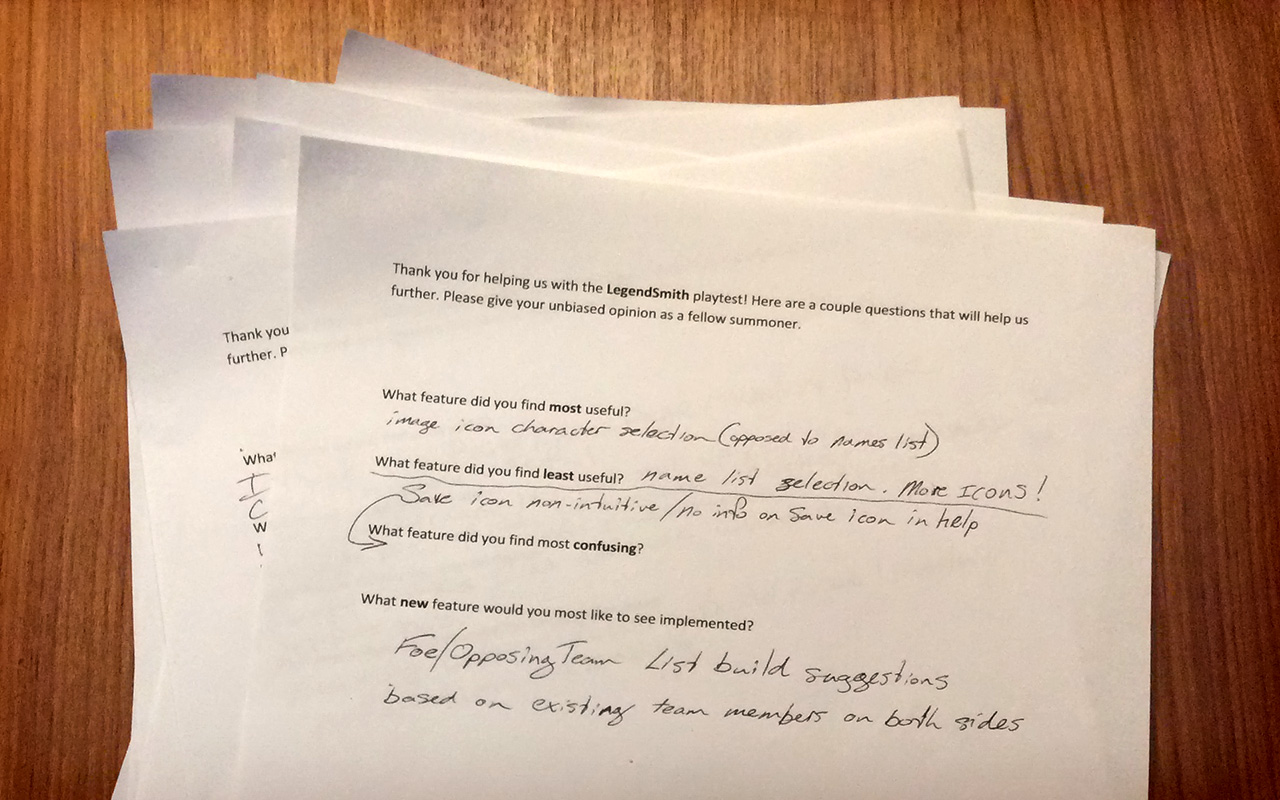 User Reviews
After product release, give yourself a pat on the back with all the great user reviews you're getting with your expertly designed application! Be sure to watch for less than desirable user feedback for opportunities in future product updates. Keep in mind every piece of feedback is reciprocated among 10 to 100 additional users who haven't spoken up.