Ori the Game Website
I designed and developed a new website to celebrate the announcement of Ori and the Will of the Wisps for E3 2017. I was a big fan of Ori and the Blind Forest well before getting to work with the team, so I wanted to do something really special to highlight the amazing artwork from the game. I came up with a method of using parallax foreground and background elements tied to scrolling the site. Art by Moon Studios.
Contributions: Research, Wireframe, Prototype, Visual Design, Responsive Design, Photoshop, Illustrator, HTML5, CSS3, Javascript, jQuery
Visit OritheGame.com for more information.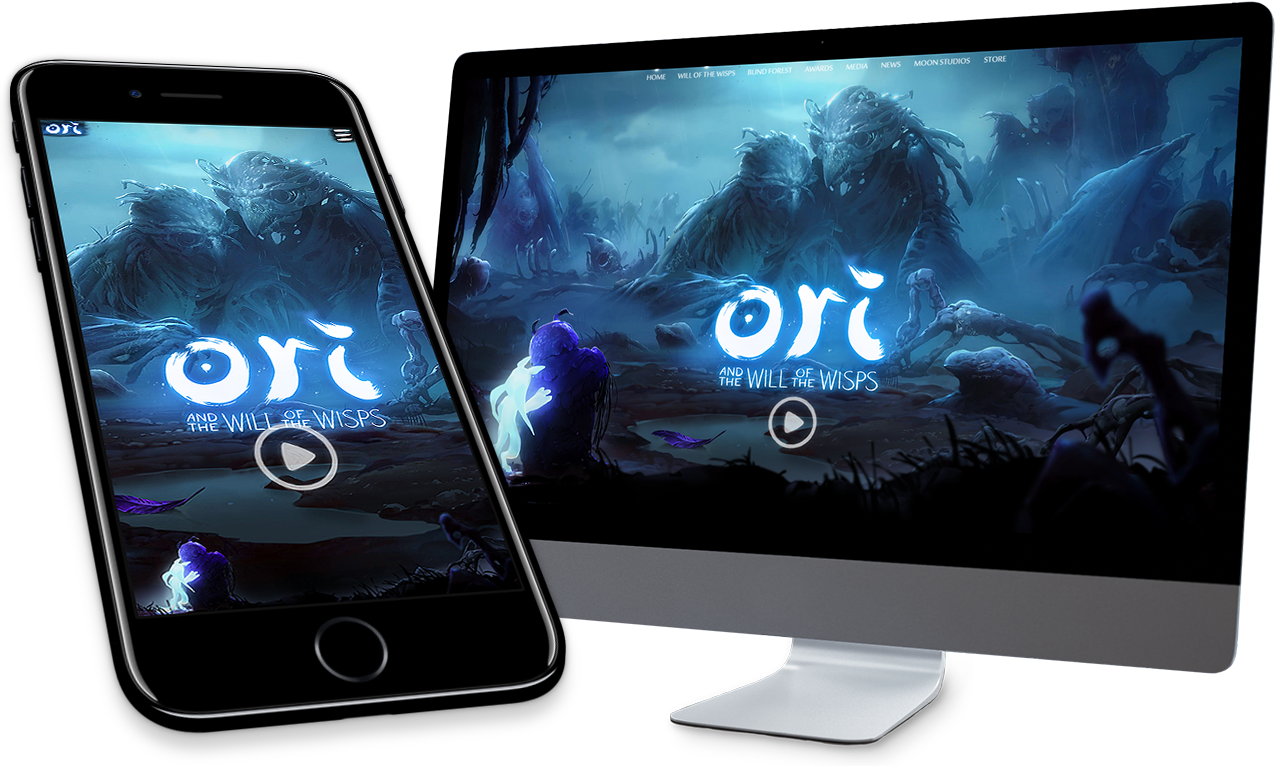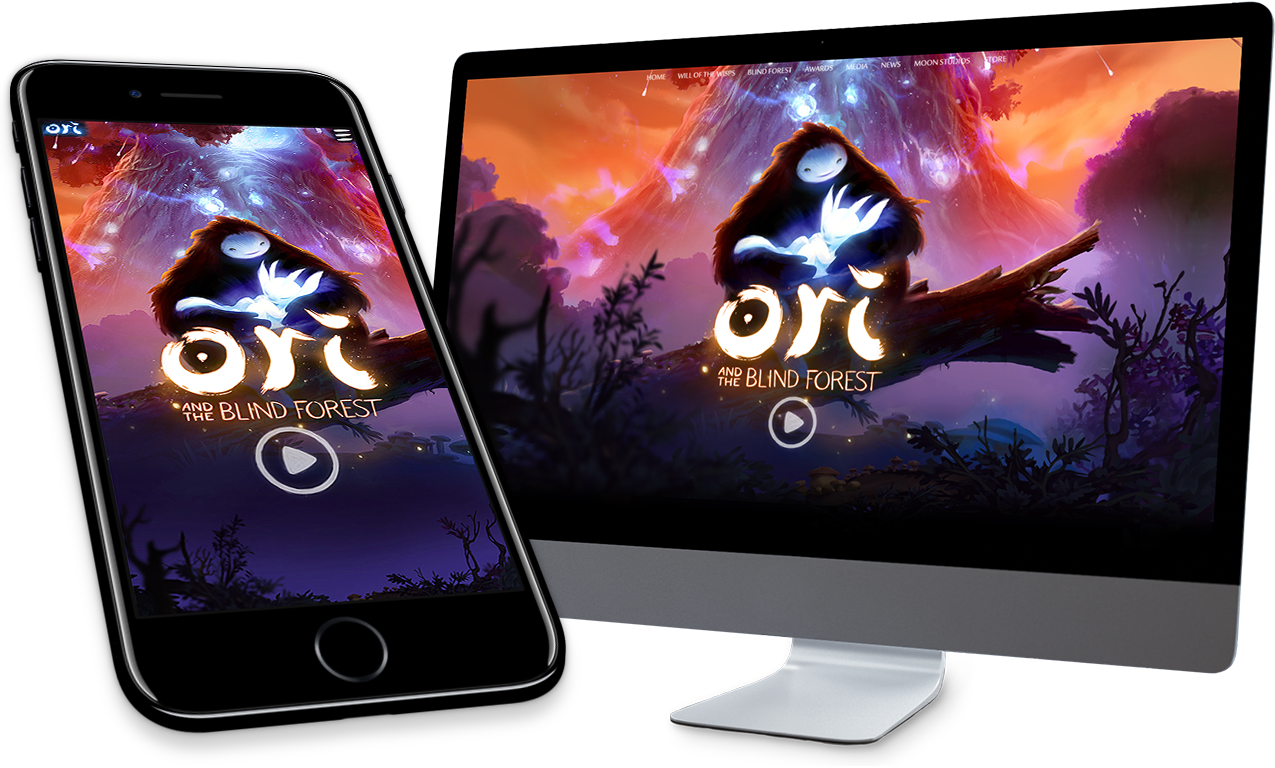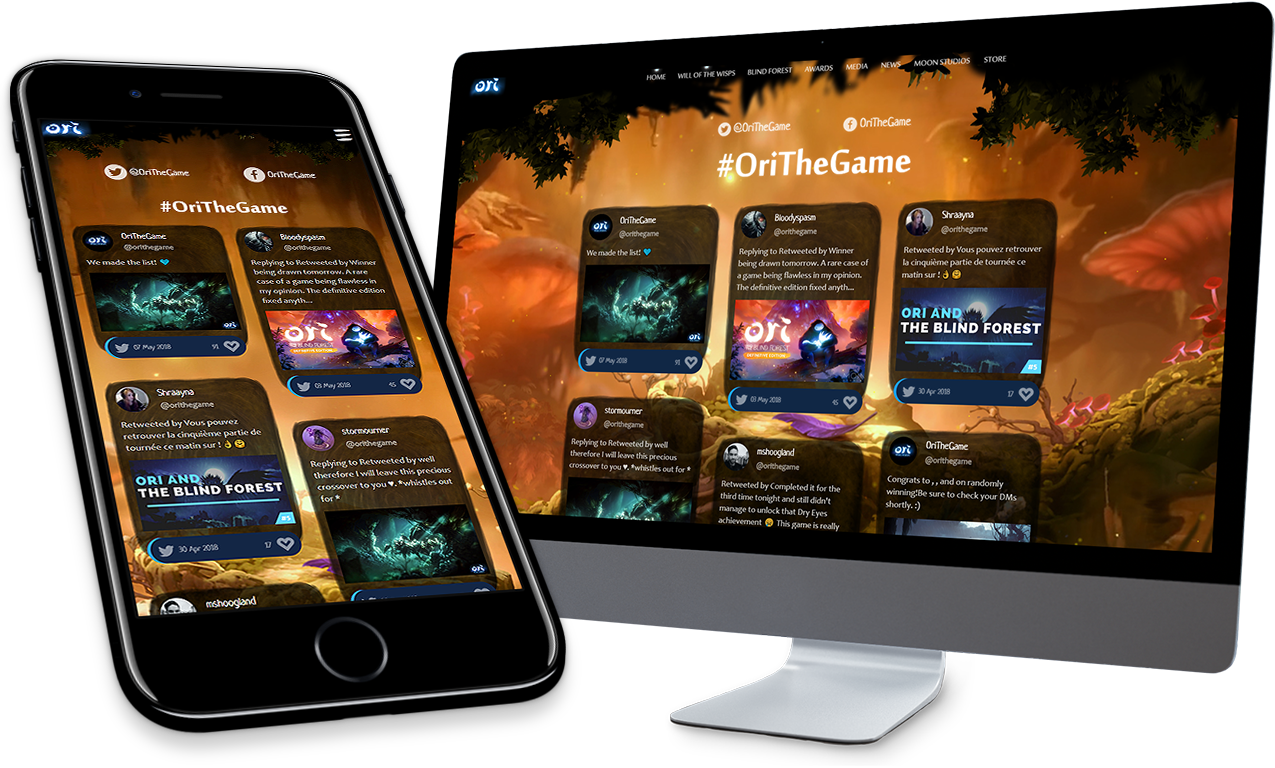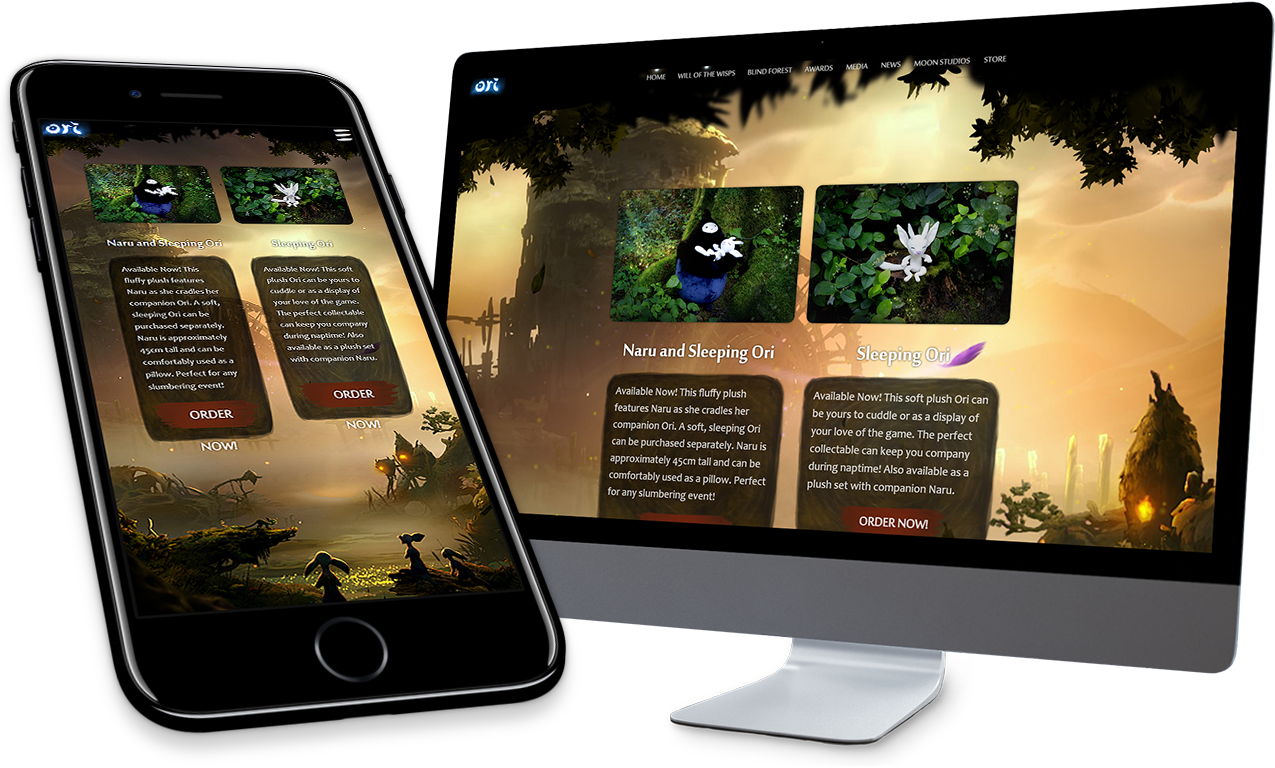 LegendSmith Mobile App
LegendSmith was a mobile app on iOS and Android that helped League of Legends players improve at the game. I designed and developed the app myself and it quickly became the #1 app for League of Legends players. I maintained the app from Jan 2012 to Dec 2016 with a consistent 4+ star rating.
Contributions: Research, Wireframe, Prototype, Usability Testing, Visual Design, Photoshop, Illustrator, After Effects, Video Editing, HTML5, CSS3, Javascript, jQuery, PHP, MySQL, WebSQL, LocalStorage, JSON
Visit LegendSmith.com for more information. See more specifically about the process of building this app on the Process page.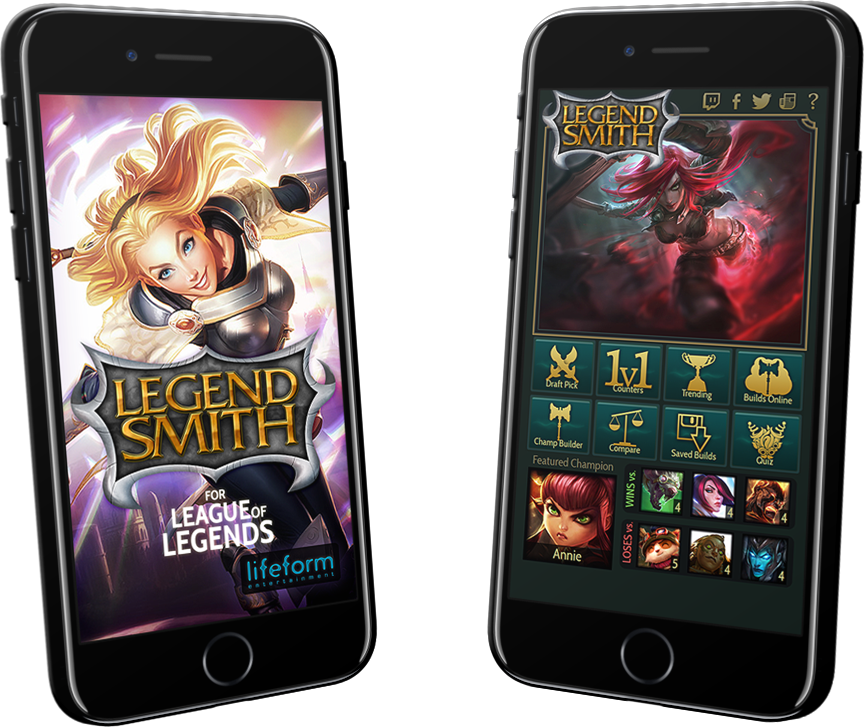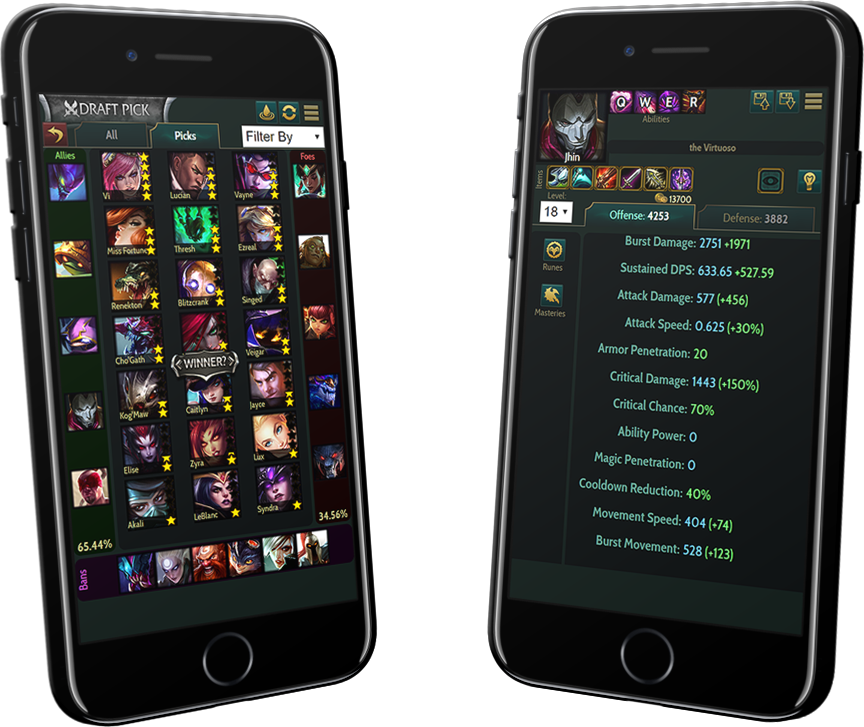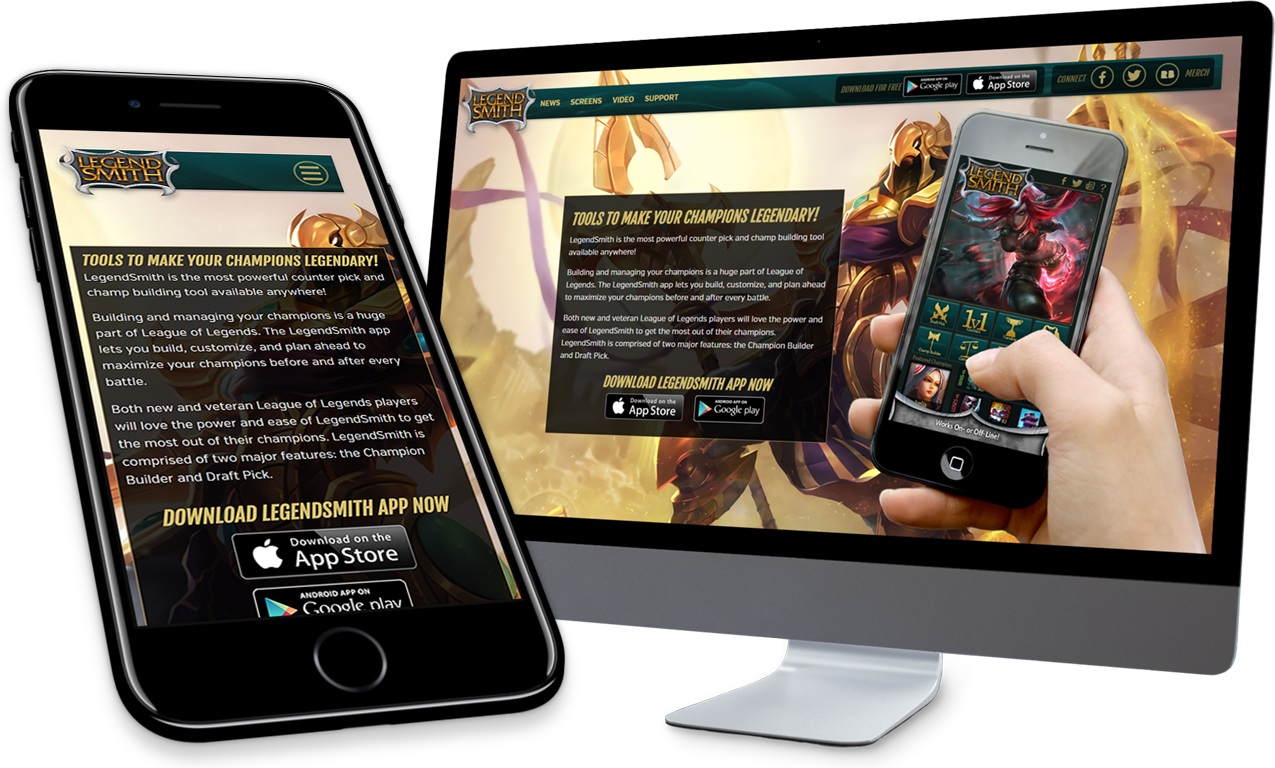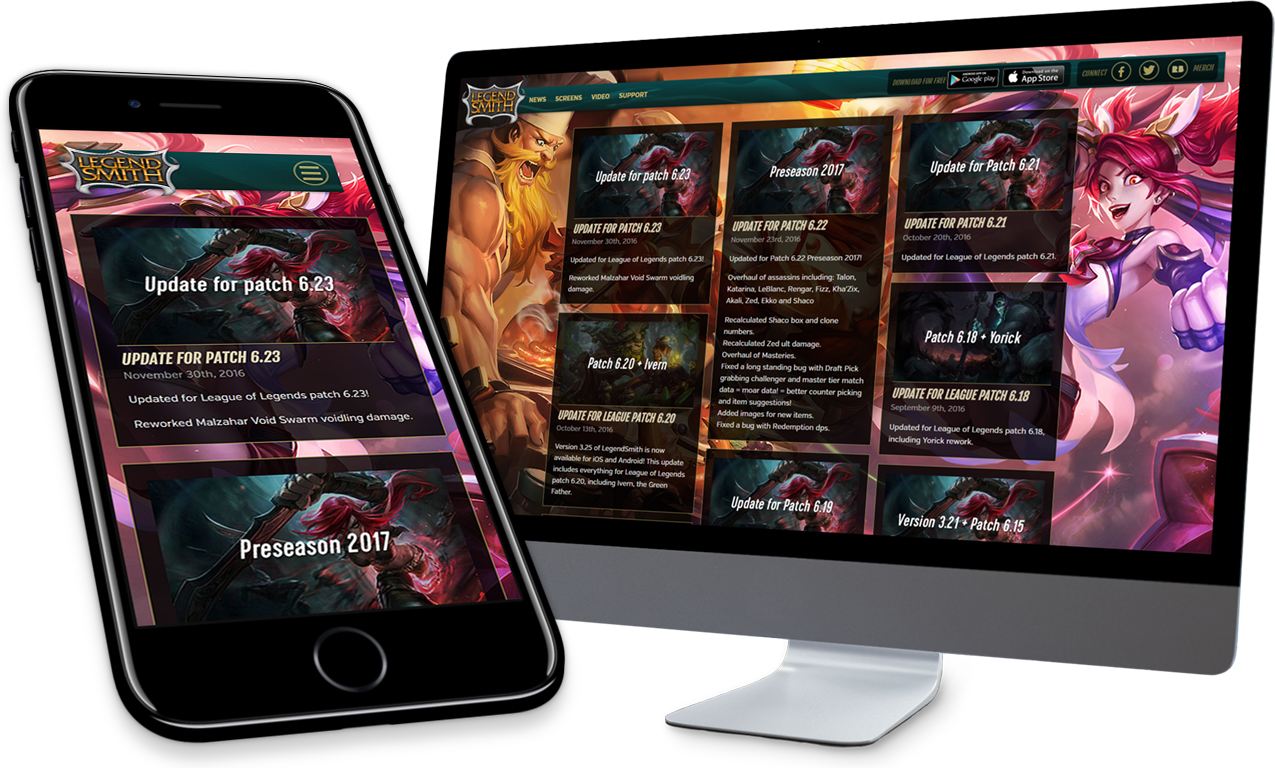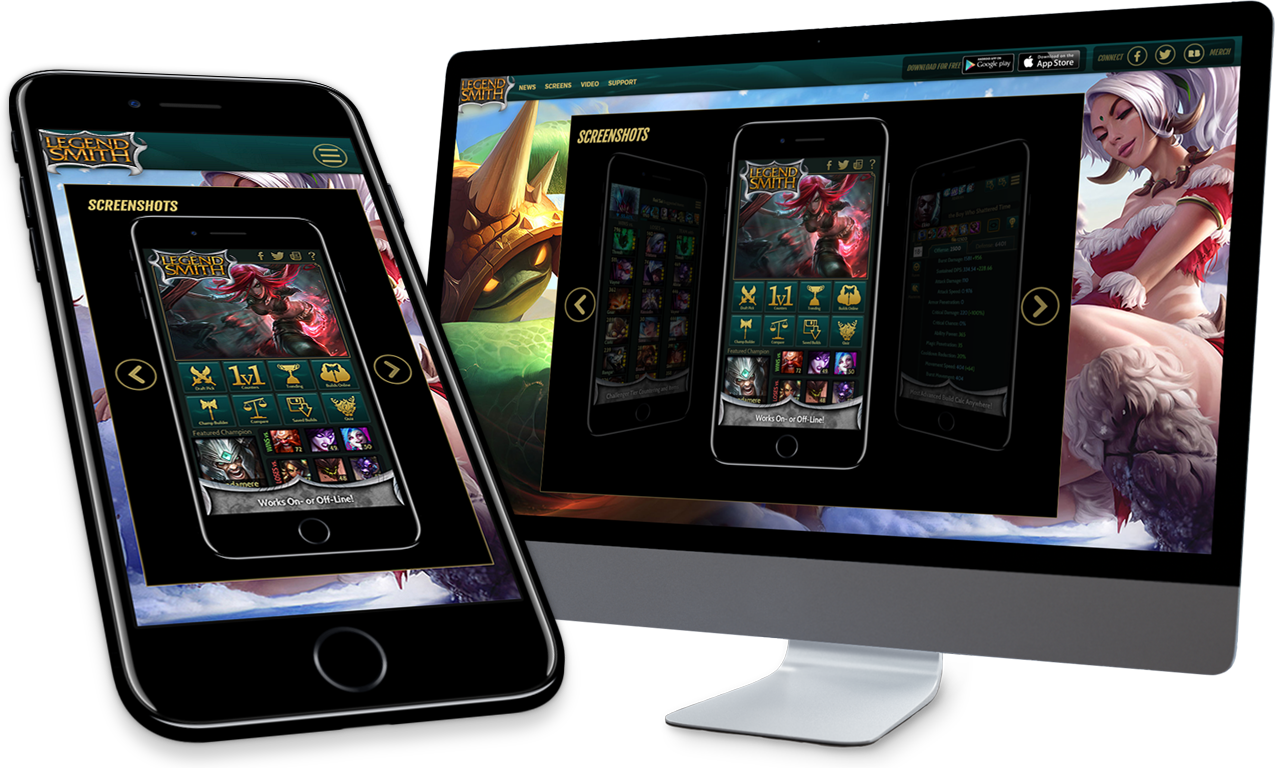 Assault Dice Mobile App
Assault Dice is a dice rolling app for Warhammer 40k tabletop players. I created the logo, splash screen, icon, and website for the app, and a title sequence for its marketing video.
Contributions: Research, Visual Design, Video Editing, After Effects, Responsive Design, Front-End Development, Photoshop, Illustrator
Assault Dice Website, app available on Apple App Store and Google Play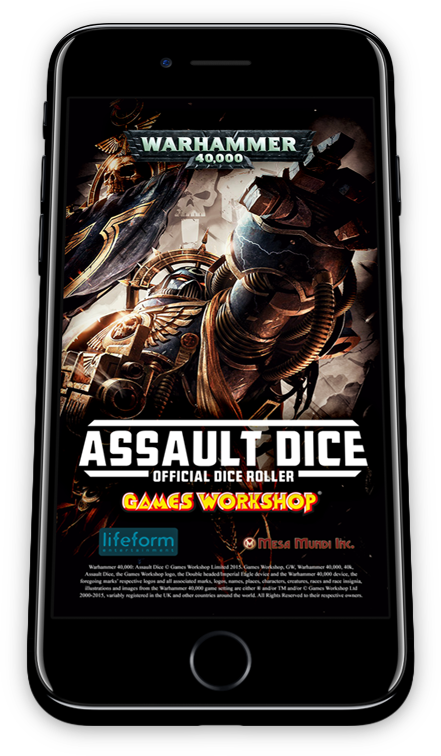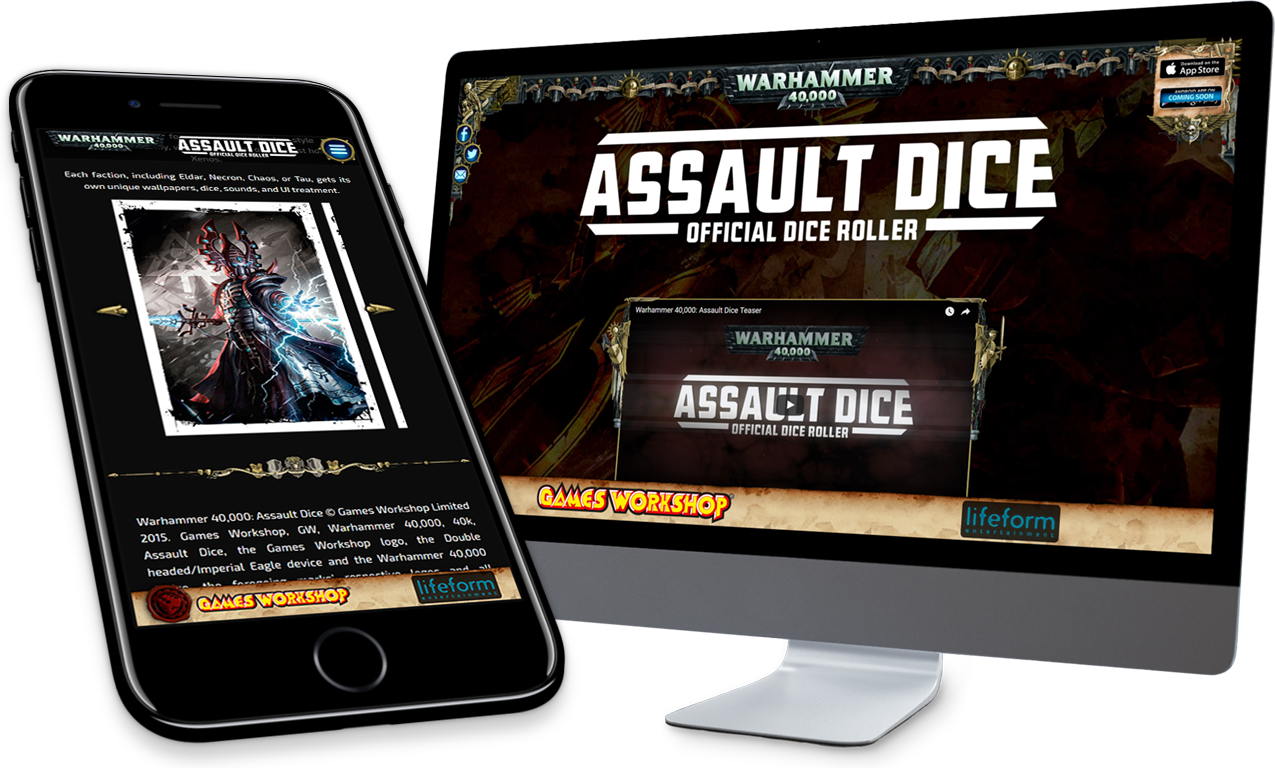 Maddy's Automotive
I created the website for Seattle's oldest automotive repair shop. I used faded & yellowed colors with a flat design to give the site a retro feel. This responsive site makes extensive use of SVG images to maintain sharpness under extreme scaling for modern devices.
Contributions: Visual Design, Interaction Design, Responsive Design, Branding, Illustration, Iconography, Video Editing, Photoshop, Illustrator, HTML5, CSS3, Javascript, jQuery, Front-End Development
Project Style Guide on Behance, outlines key design decisions
Visit MaddysAutomotive.com for more information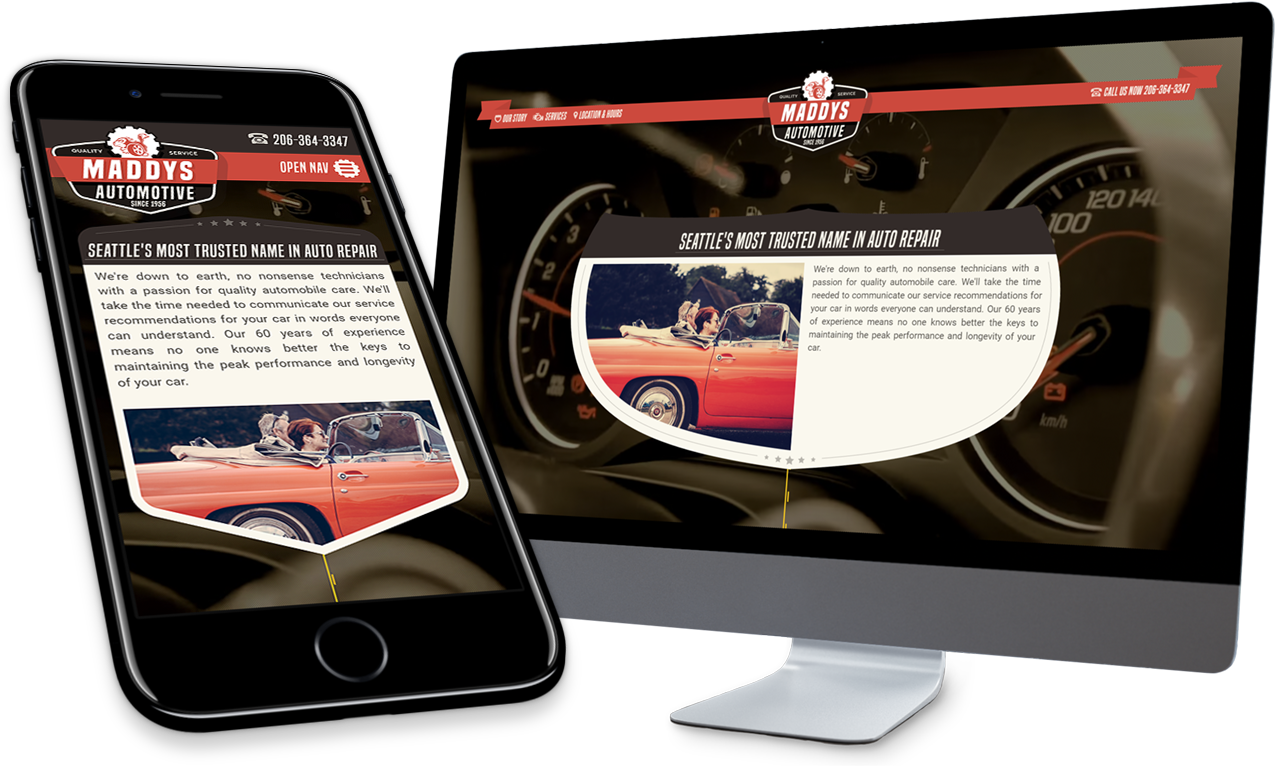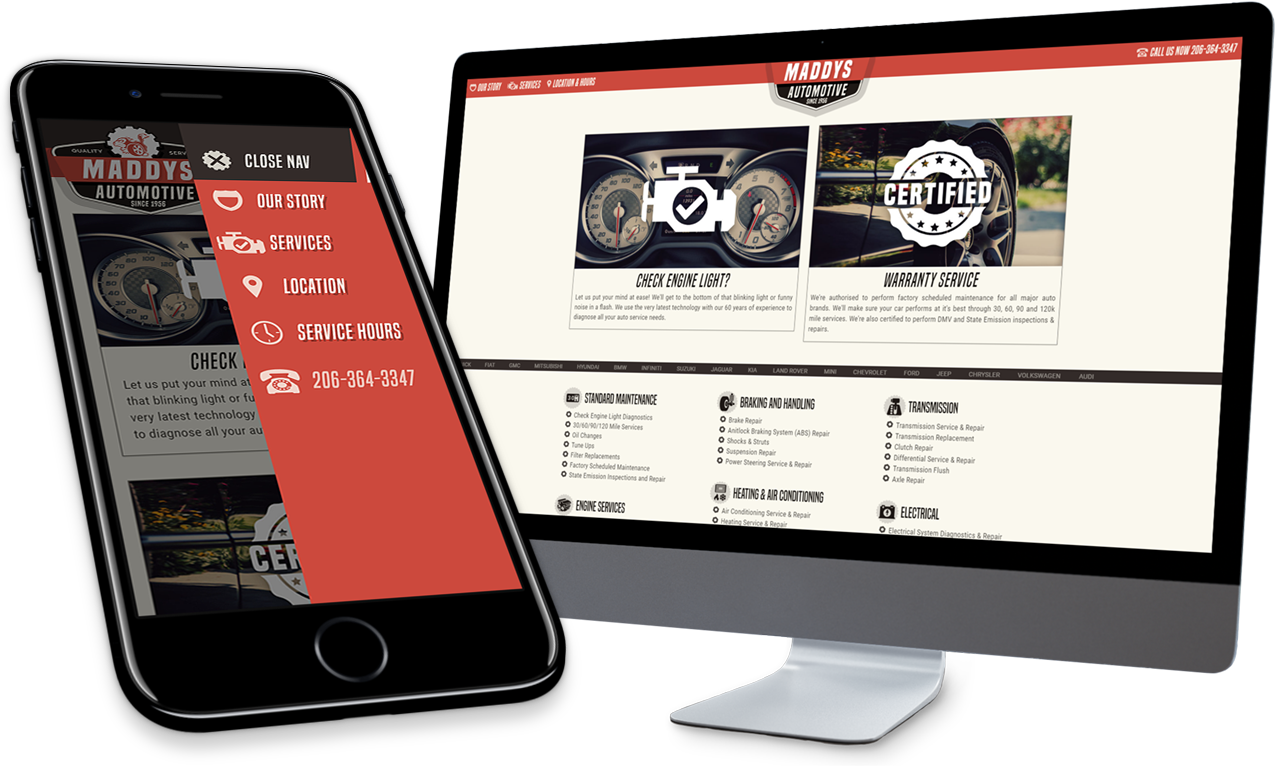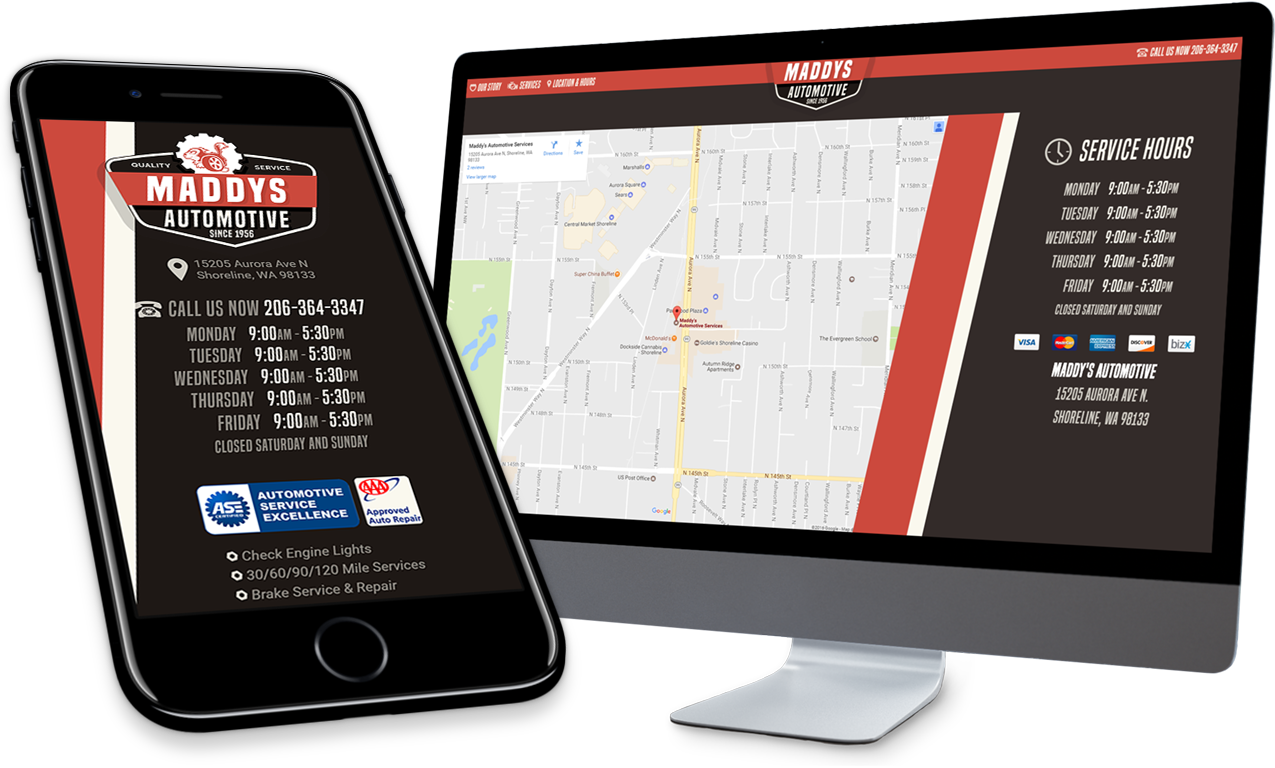 Sonic Office Smash Mobile App
Sonic Office Smash is a stress relief mobile app on iOS. I designed all the art assets in the app (including photography), the logo, app icon, and the website. "Vinny" character illustration by Pete Venters.
Contributions: Wireframe, Visual Design, Interaction Design, Front-End Development, Photoshop, Illustrator, HTML5, CSS3
App available on Apple App Store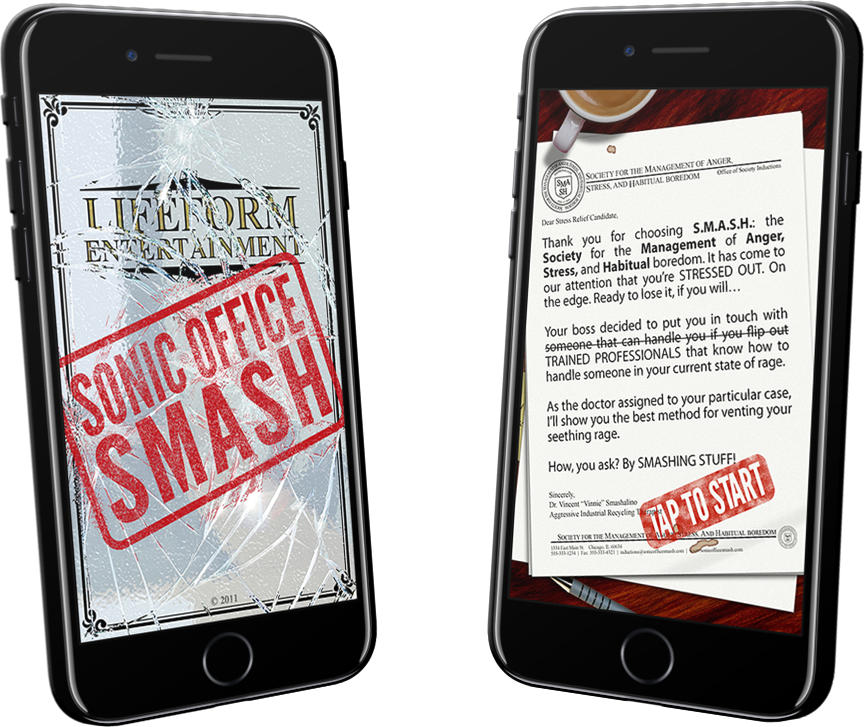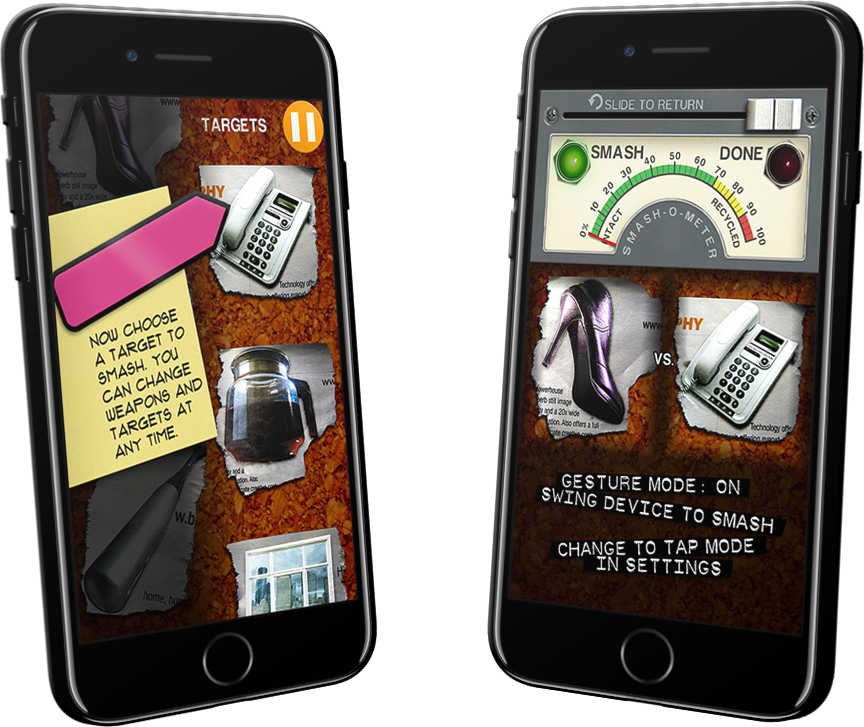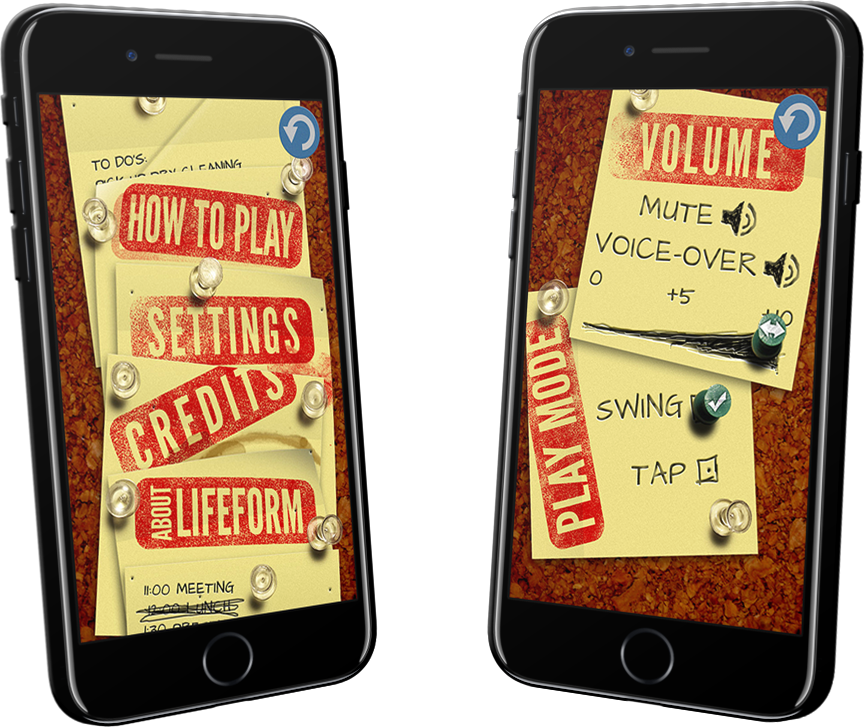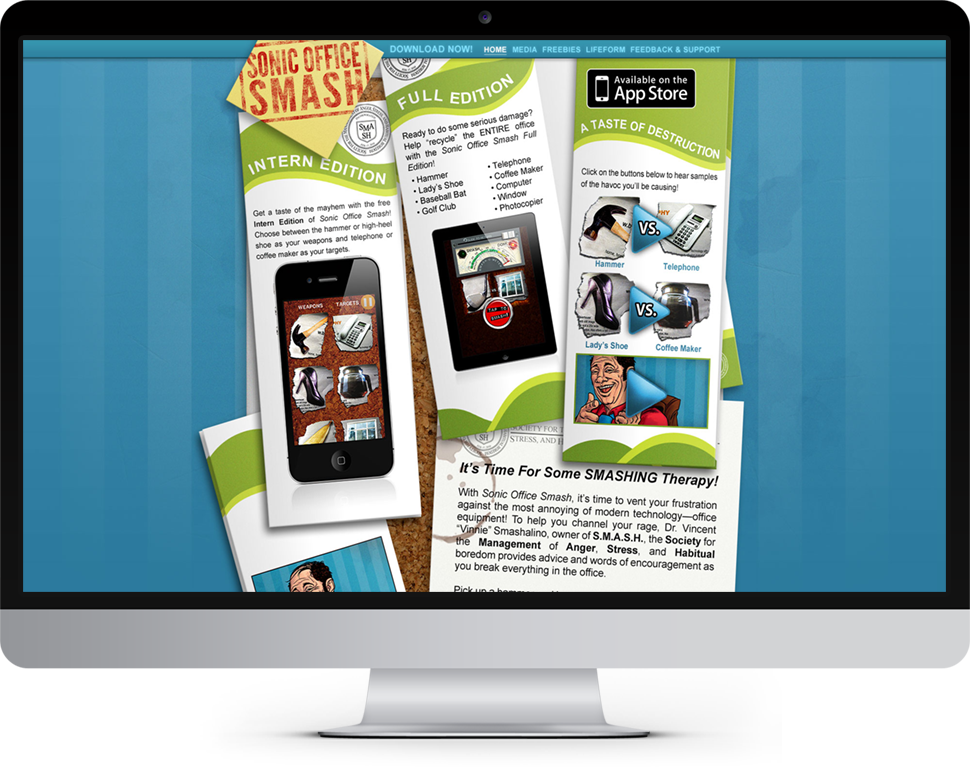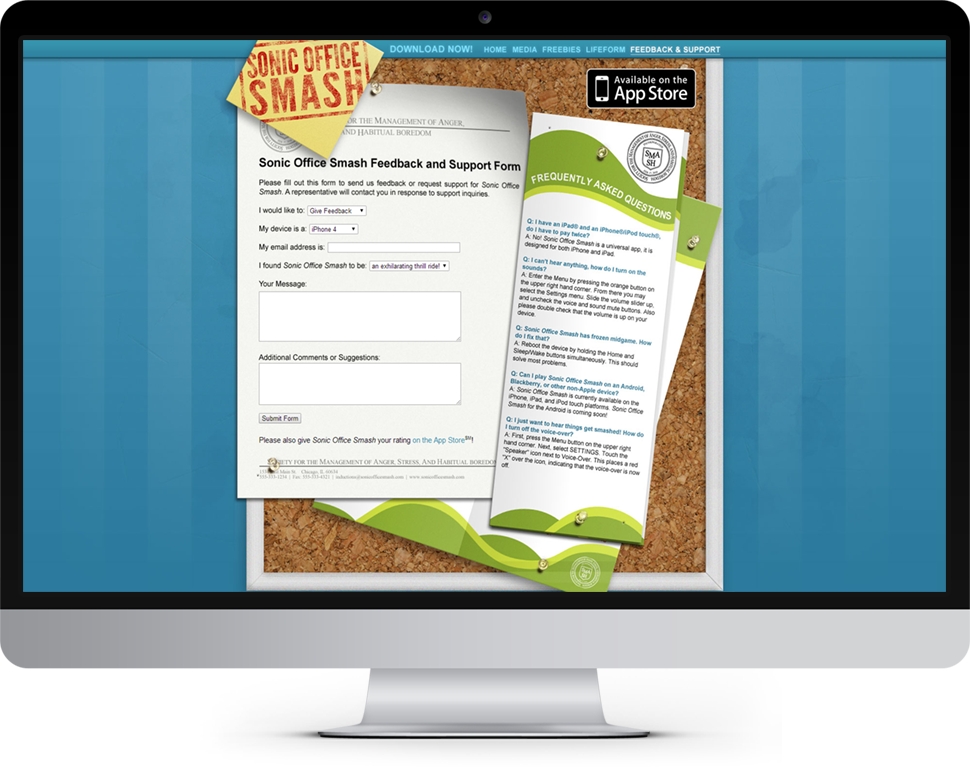 Play N Trade Tournament Posters
I designed 20×30″ posters to advertise competitive play tournaments hosted by Play N Trade video games retail store.
Contributions: Visual Design, Print Design, Typography, Branding, Photoshop, Illustrator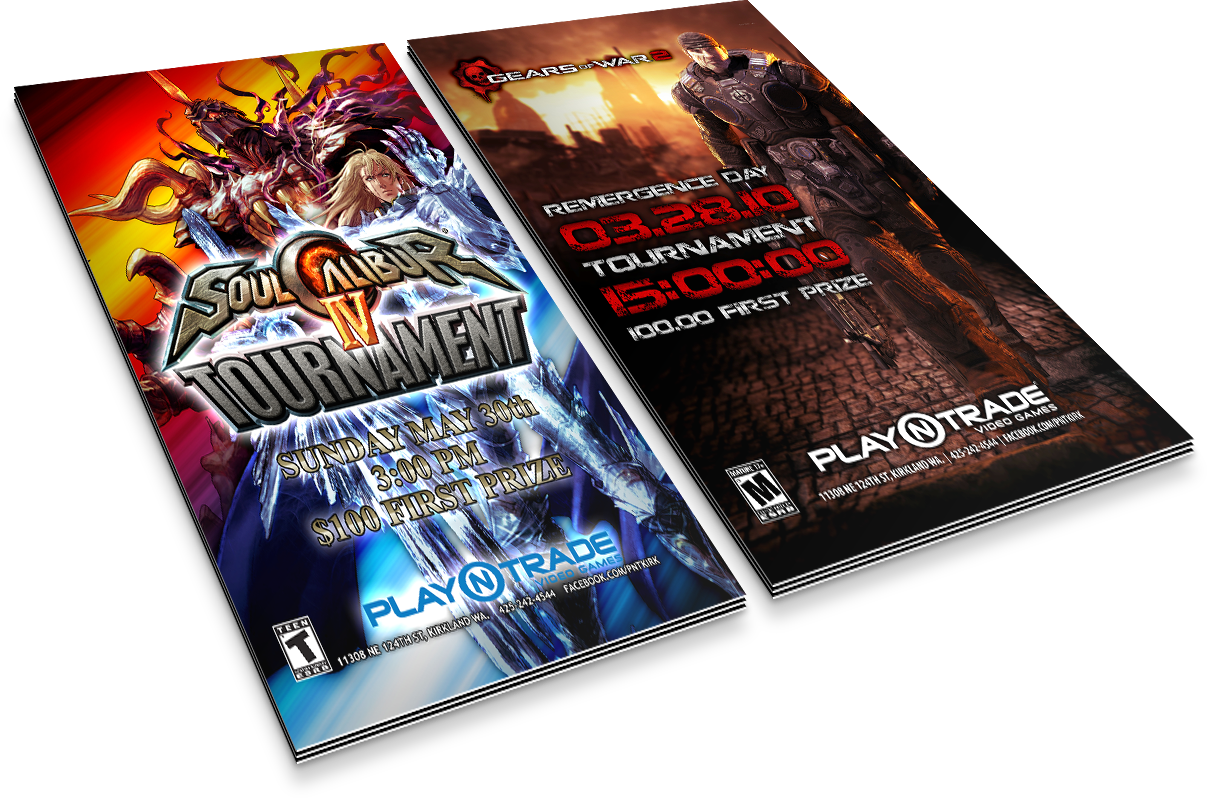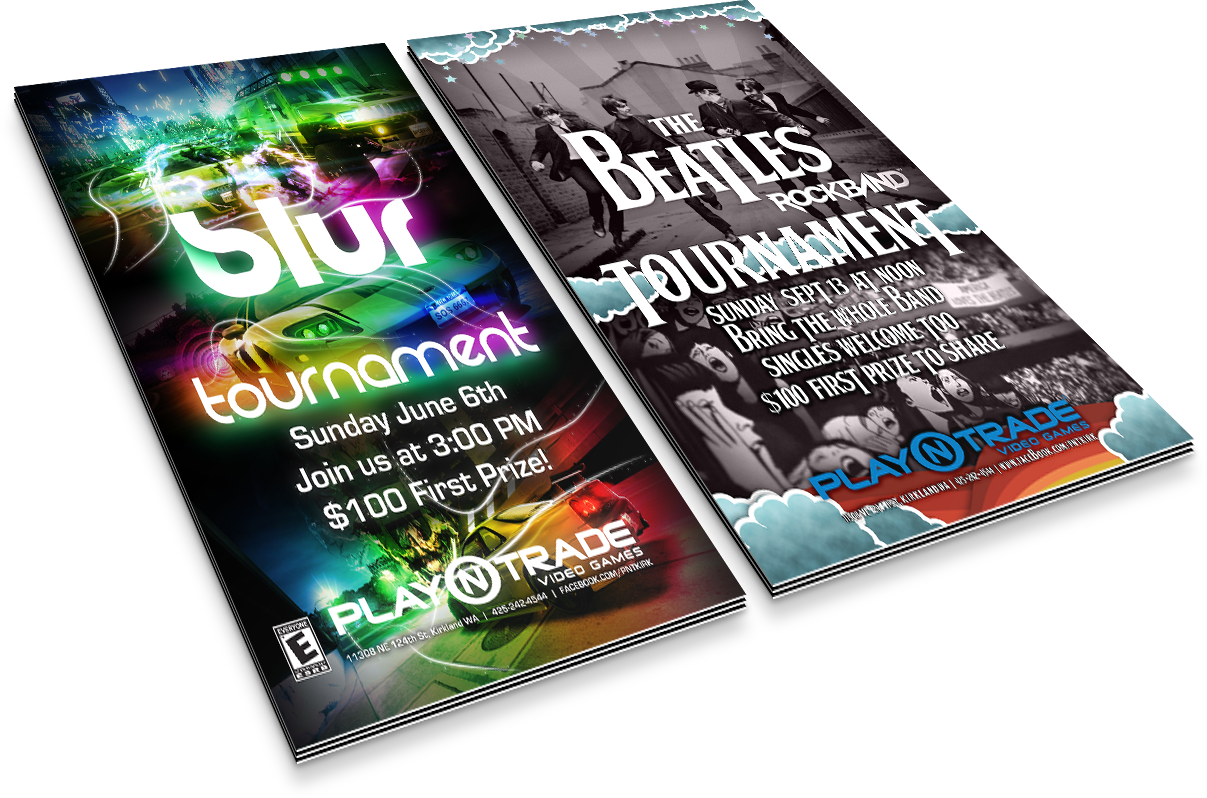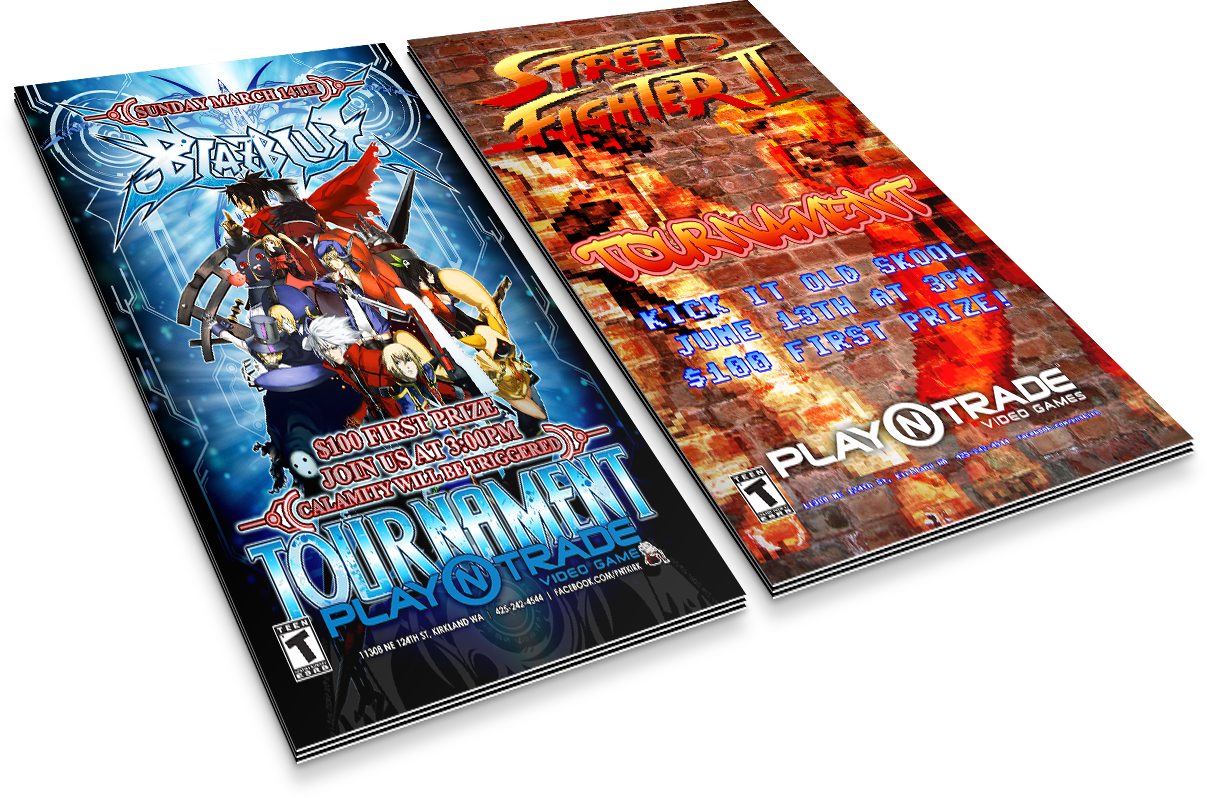 Guild Wars Playing Cards
I designed these cards for the Guild Wars Sealed Play Tournament at the Penny Arcade Expo. Over 1,200 different cards were produced per set, featuring 10 different character designs. Concept art and skill icons by ArenaNet. During my time at ArenaNet I also maintained GuildWars.com and Arena.net with design and front-end development.
Contributions: Research, Wireframe, Visual Design, Print Design, Photoshop, Illustrator, HTML, CSS, Javascript, Flash, Actionscript, PHP